Above is the tessellation I completed in class. I will continue to expand on this project.
From the looks of it, there are two complete figures above:
Figure 1
: Yellow Hexagon
Red Trapezoids
Orange Squares
Figure 2
: Yellow Hexagon
Blue Parallelograms
Green Equal-lateral Triangles
Tan Elongated Parallelograms
Note: Though the figures can be determined in multiple different ways because of connecting pieces, to make things easier I have divided things as such.
Reasons for the tessellation being incomplete is because of time constraints and limited material. If I had enough time and pieces, however, I would construct three more of
Figure 1
and attach them to the bottom of
Figure 2
. This would complete the circle of
Figure 1
's around
Figure 2
. From there, I would construct multiple
Figure
2
's and fill in such spaces around the six
Figure 1
's. This process could continue on and on without spaces between Figures.
I researched other tessellations and included them below: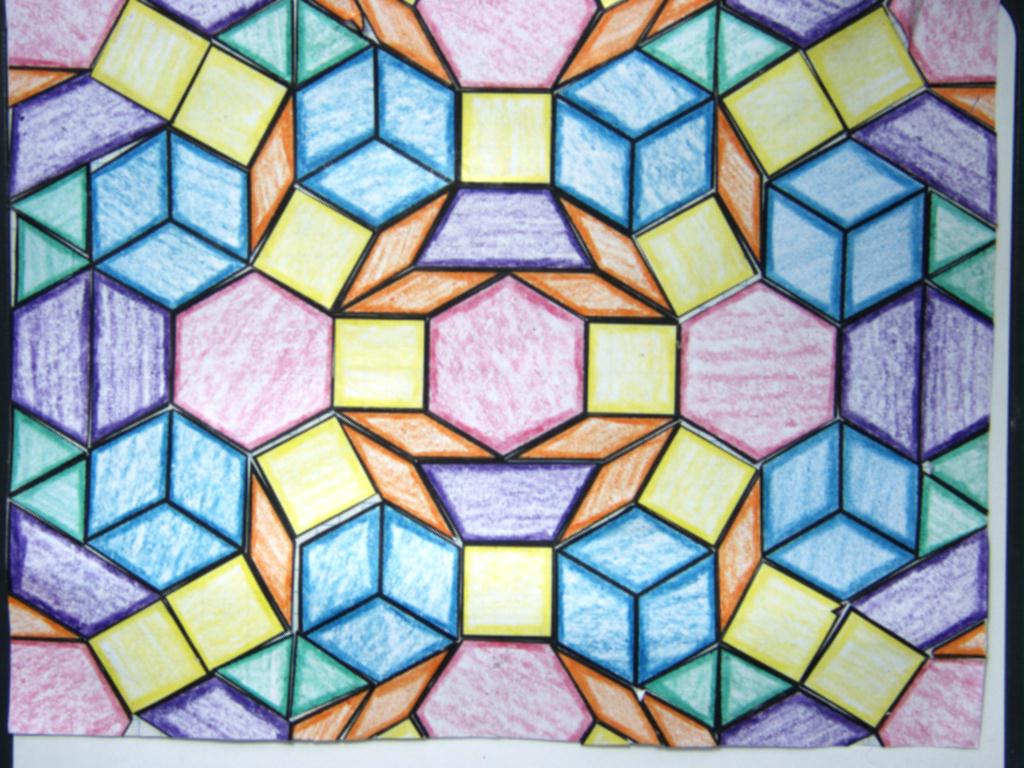 Credit
Credit
Credit